Obituary: Born 1950; Died May 23, 2009
Supported both hemp and medical marijuana, opened one of the first hemp stores in the USA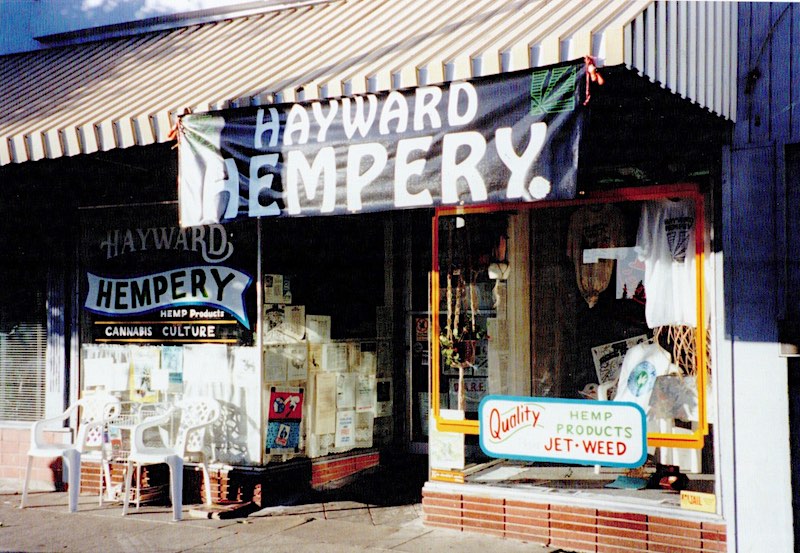 Bob Wilson, California activist and founder of Hayward's first hemp store – and later its medical cannabis club — the Hayward Hempery, died May 23, 2009 at age 59 from complications of diabetes while at the family home in South Carolina.
Bob became a hemp activist in the early 1990s as a representative of the Business Alliance for Commerce in Hemp (BACH) and took his enthusiasm first to booths at various events and later opening one of the first hemp specialty shops in the country. Due to the small number of hemp products, Bob also sold paraphernalia and novelty items at his shop and later added a "cannabis club" in the back where medical marijuana he grew was provided to patients, at the risk of felony criminal charges.
Bob worked with the late Jane Weirick (who also co-founded the SF Patients Resource Center) to establish a club like the original San Francisco Cannabis Club had been, where members could socialize as well as share medicine.
The Hempery was a center of activism from its 1997 founding until Bob sold it in 2001. He also led Hayward NORML in opposing the city's DARE program. "Bob was spirit above all else," said Rick Trullinger, "Without him nothing would have happened in Hayward. He stuck his neck out.
"Bob was an amazing spirit and one whom inspired many. He brought light in moments of darkness that others could see and rally around and behind. Bob helped me a few times in my life and his kindness and warmness under pressure taught me a lot about life, Bob Wilson will be sorely missed."
May he be welcomed and served at the great bud bar in the sky.